A Helicopter Flight Over Cape Town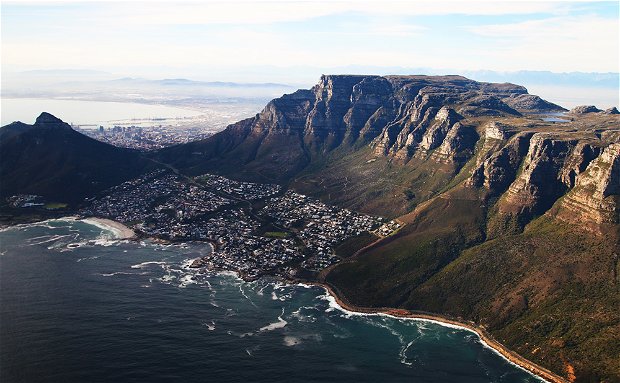 Discover Cape Town from a different angle - up in the air, on a helicopter ride over the mountains, forests, beaches and cityscape that colour this unique town.
"Perhaps we should remind ourselves from time to time that ours is a very partial view, and that the world is full of a great deal more variety than we ever manage to take in." - Thomas M. Disc
In the name of seeking out that variety, in seeing the world for all it is, we are always searching for new things - new things to do and see, and new ways of seeing. Up in the air, hovering over the great Atlantic, we found just that - a glimpse of our city from above, from afar. A glimpse that puts everything into perspective, but that also reveals the unreal beauty of nature - the mountain wildernesses of Lion's Head, Devil's Peak and Table Mountain and the sea that surrounds it all. Cape Town is a city that seems to never get enough of nature, having settled as close to sea and mountain as possible.
But perhaps the best part of being in a helicopter looking down on it all is the distance and the quiet it affords, a privileged position where news headlines cannot reach, only the joy and solitude of flight. Even those afraid of heights find themselves smiling - at least as we make our way back to terra firma.
We sailed the skies with Cape Town Helicopters, at the V & A Waterfront. For more information, visit www.helicopterscapetown.co.za, and take a look at our photos from the trip below.