A Treelover's Ode to Kirstenbosch Gardens
Posted on Mon September 26, 2016.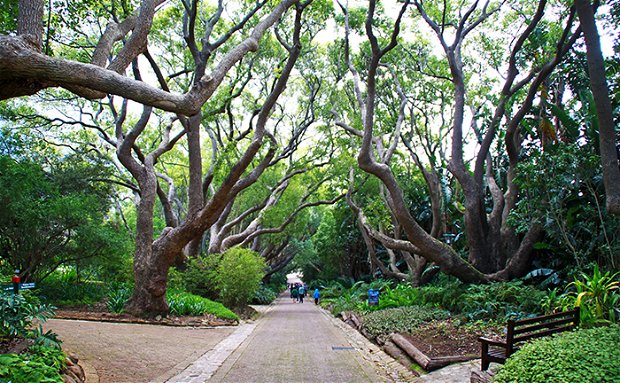 Discover what is often called, "The most beautiful garden in Africa", a short drive from Paradiso Guesthouse in Constantia.
The trees of the Kirstenbosch Botanical Gardens have a great power to them. Perhaps it's a matter of strength in arms, the hundreds of ancient tree branches weaving into each other's spaces. Perhaps it's a matter of wisdom, acquired from the infinite things they've seen and heard over the decades. Or it's just in their makeup, the trees' DNA.
Nature or nurture, walking beneath them, resting among them, we always find peace, we always leave more settled, taller and prouder, like the trees themselves.
Discover more about this botanical garden at the eastern foot of Table Mountain in Cape Town here. As garden lovers ourselves, we highly recommend a visit during your stay in the Mother City - it's only a 12 min (9,5 km) drive from our front door.
Below are some photos from our recent visit to this great botanical garden as part of our #paradisoexplores adventure.