Secrets of the Valley
Posted on Thu April 6, 2017.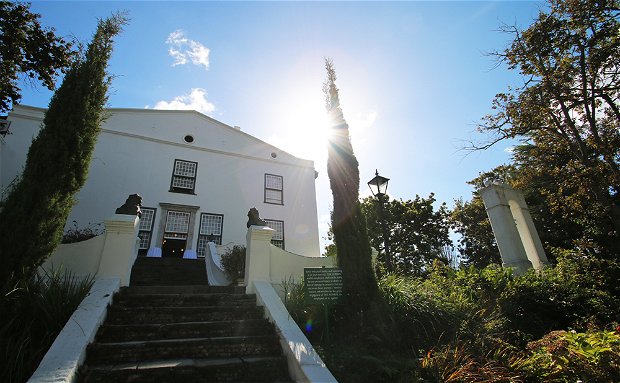 This week, we had us a little get-together at the Alphen Boutique Hotel, with some familiar faces that we share the Constantia Valley with.
Being garden people, we followed the quiet lanes between oak trees and giant ferns. People - and not merely garden people - always speak of how much beauty lies all around us if only we open our eyes to look, if we take that stroll and let the sunlight show us the way. But sometimes nature is a reminder in itself... Nature, and, shamelessly, a table of pink, white and purple macaroons and pecan nut chocolate squares. Yes, that'll do the trick. If you need a reminder of the little wonders in the world, the natural and man-made, amble down to the Alphen, only minutes from our front door.
Thank you to Constantia Tourism for organising the day and to the Alphen for having us...
Contact the Alphen
Tel: 021 795 6300
www.alphen.co.za