The Beauty of Breakfast
Posted on Wed November 1, 2017 in
Foodies
.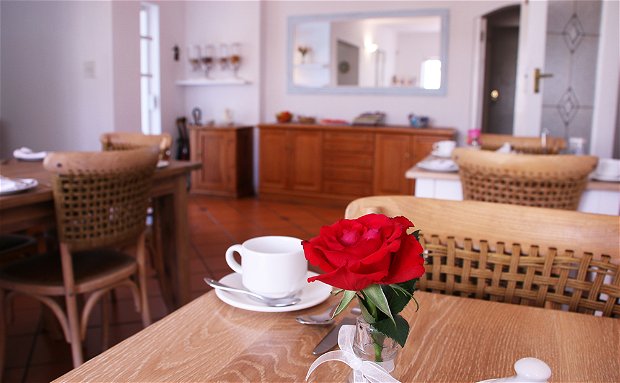 Discover the beauty of breakfast at Paradiso Guesthouse & Self-Catering Cottage in Constantia, Cape Town. Croissants, muffins, breads, cheese platters, fresh fruit, yoghurt, a full English breakfast... whatever your fancy.
"When you wake up in the morning, Pooh," said Piglet at last, "what's the first thing you say to yourself?"
"What's for breakfast?" said Pooh. "What do you say, Piglet?"
"I say, I wonder what's going to happen exciting today?" said Piglet.
Pooh nodded thoughtfully. "It's the same thing," he said." 
― A.A. Milne
Like Winne the Pooh, we very much believe breakfast to be one of the day's greatest excitements, not merely a habit or necessity, but a pleasure like any other, a joy to be taken leisurely. That's the beauty of being on holiday after all... the chance to take your time, to revel in the little things, the everyday things, and to indulge more than usual. When in Rome, we say! Or South Africa...
Below is a look at the Paradiso breakfast buffet, but be assured, our team are just as efficient at whipping up scrambled eggs as baking fresh, out-the-oven muffins and brewing a hot cup of that first coffee of the day.